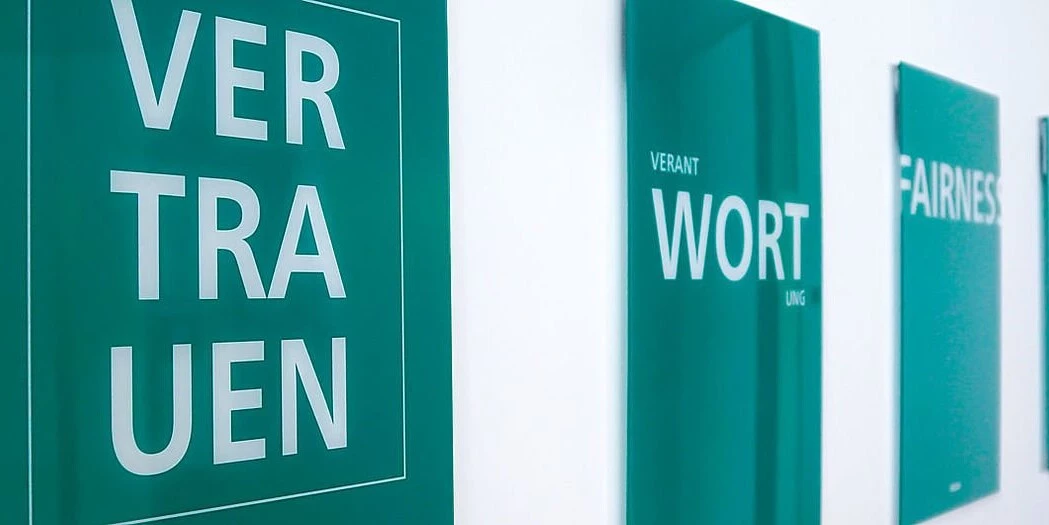 NETZSCH
Company Values
In order to accomplish a great deal together, we need strong corporate values on which to base our daily thoughts and actions within the company.
Our values are the foundation of our self-image and our cooperation. They make our company unique both internally and externally. Values that are firmly rooted in more than 150 years of company history.
We consistently plan our business according to the highest ethical standards and place integrity first for cooperation based on trust.
Trust and Accountability
We are committed to family values: We nurture a culture of trusting cooperation and seek to strengthen and support one another. We assume responsibility for each other in every regard. We empower all employees to apply themselves constructively and creatively.
Professionalism and Innovation
We identify with the company and its goals. We seek dialogue with our business partners in order to establish sustainable business relationships and achive mutual gains. We engage in continous development of our processes. We provide an innovation-friendly environment which motivates good performance and fosters job satisfaction.
Fairness and Loyalty
We treat each other with open-mindedness, respect and mutual esteem. We view diversity as an opportunity. We communicate actively and encourage dialogue. We operate transparently and adhere to relevant laws and agreements.