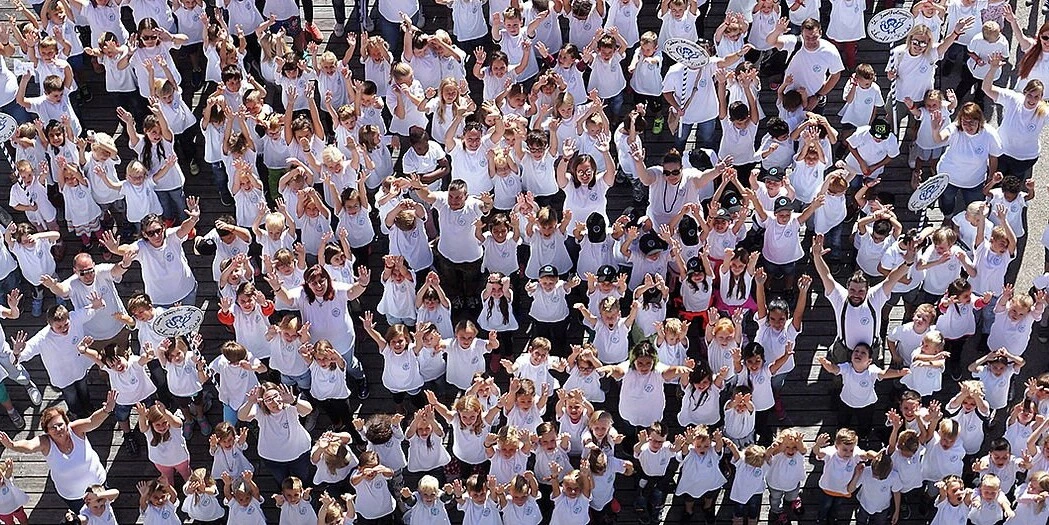 Responsibility
ZUKUNFT-KINDER
"The present our children experience will decide the future of our society."
Roman Herzog
ZUKUNFT - KINDER (Future Children)
are schoolchildren in the Selb region, who attend an out of school center every day. There are 400 children in 9 out of school centers.

OUT OF SCHOOL CENTERS
The children come to most of the out of school centers at breakfast, then go to school, returning for lunch together. They sit down to a laid table and good food. The children also get one-on-one competent support with their homework, a wide range of free-time activities, different Project Days every year (dancing, crafts and media, for example), as well as support during the holidays.

The out of school centers are designed to support children through their early years at school. They learn to take responsibility for themselves and the community – the community shared with children of different religions, cultures and social classes and with different abilities. The children are aged from 6 to 12.
ZUKUNFT-KINDER OUT OF SCHOOL CENTERS are supported by the Evangelical Church in Germany and the Workers' Welfare Association.

ZUKUNFT-KINDER has been active since 1998.
The basic idea is to stand up for children in the local region of High Franconia and take their concerns and wishes seriously. The children paint Christmas themes every year. The paintings are shown in a large exhibition and visitors can vote for their favorites, which are used for the ZUKUNFT-KINDER range of greeting cards for various occasions and porcelain coffee mugs. The proceeds from sales are all returned to ZUKUNFT-KINDER. The children take part in deciding what the money is used for.

The first Christmas range was made in 1998, designed by the 25 ZUKUNFT-KINDER in the Löhehaus out of school center. The children at the time wanted a cozy corner. There are now around 400 ZUKUNFT-KINDER (known as ZUKIs) who paint at Christmas.

ZUKUNFT - KINDER E.V.
The ZUKUNFT – KINDER E.V. charitable association was founded on June 29, 2001. The association brings together volunteers, retired professionals, students and company employees. Our aim is to promote children in the following areas:

Education and learning
Music and creativity
Games and sport
Celebrating together

These are projects that would not happen otherwise. We engage with all the children and often support and follow individual children through particular situations.

ZUKUNFT - KINDER E.V. is a facilitator, not a provider!
The ZUKIs take part directly in their own projects, in projects from the topics discussed in the out of school centers and in projects started by others.