NETZSCH
Company
We are a mid-sized, family-owned German company engaging in the manufacture of machinery and instrumentation with worldwide production, sales, and service branches.
Without losing view of our regional roots, we strive for global market penetration. Regionality and globality are not mutually exclusive terms in our world.
NETZSCH Group
The NETZSCH Group consists of three Business Units under the umbrella of the Erich NETZSCH GmbH & Co. Holding KG.
The Erich NETZSCH Holding is an active holding company providing its operatively independent business units with a functional framework as well as an optimum administrative environment while supporting the efficiencies of the individual business units and the synergies among them in all areas of activity. The Erich NETZSCH Holding holds the objective of ensuring that the value of the NETZSCH Group as a whole is greater than the sum of its parts. We see it as our task to identify and take advantage of the opportunities arising within the Group and to keep any inherent risks within reasonable limits.
The management team of the ENH is responsible for coordinating and monitoring the implementation of group strategy.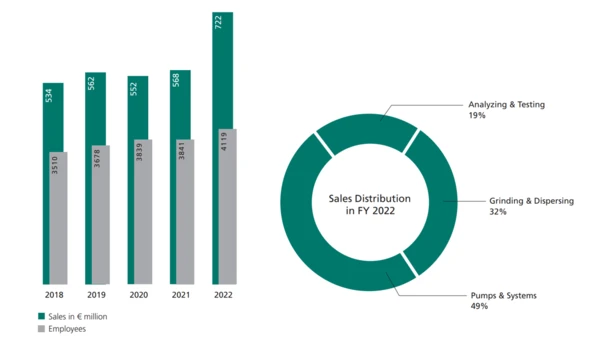 Company Performance
As a family-owned company, we place great importance on the crisis-resistance of the NETZSCH Group.
Our primary objective is to increase the value of the company through fair, professional and trusting cooperative effort. This is our means of securing long-term, sustainable success.
Through the attractive employee incentive scheme, our employees can also participate directly in the financial success of NETZSCH.